Chiropractor
Patrick Graux D.C.
Dr. Patrick J. Graux, D.C. has been in practice since 1997. He was born in Belgium and came to the United States as an infant. He grew up in Gaithersburg, Maryland and graduated with a Life Science-Genetics degree from the University of Maryland, College Park.
"I was a chiropractic patient before I became a chiropractic doctor. Chiropractic changed my life as I am sure it will change yours." - Dr. Graux
During his time there, he met his wife, Dr. Sharon Der-Graux. Together, they both moved to St. Louis, Missouri, where they would both graduate as Doctors of Chiropractic. Upon graduation from Logan College of Chiropractic, they decided to come home to serve the people of Bowie, Maryland.
Their primary focus is to educate and empower their patients about the natural and restorative powers that reside in each person and accept full responsibility for their own health. Dr. Graux is dedicated to the complete health and well-being of every patient. His specialized adjusting techniques are specific, gentle, and safe. His expertise with the upper cervical spine sets him far apart from others in the community, which is why patients do not mind driving long distances to see him.
When he is not in the office adjusting patients, he loves to spend time with his wife and two daughters, Alyssa and Alyson. He appreciates being outdoors for all activities from gardening and walking to playing sports and trips to the beach. He has two dogs, a Coon Hound and a Mini Dachshund as well as two chinchillas.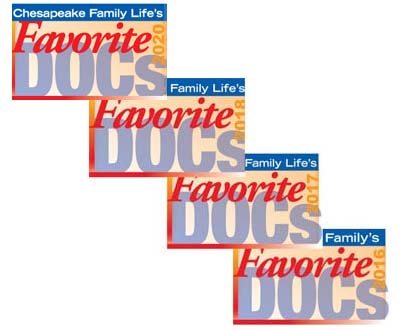 Congratulations Dr. Graux for being voted Chesapeake Family's Favorite Chiropractor for 2016, 2017, 2018 and 2020!
EDUCATION:
Bachelors of Science Molecular Biology University of Maryland
Doctor of Chiropractic Logan Chiropractic Saint Louis, MO
MEMBER:
Maryland Chiropractic Association
CHIROPRACTIC MISSIONARY:
Maldova, Russia
Bucharest, Romania
MILITARY:
Chiropractor
Brandt Green D.C.
Dr. Brandt L. Green, D.C. was born and raised in Indiana. In high school, he was a three-sport athlete and eventually went on to represent the University of Indianapolis as their quarterback. He graduated with degrees in Kinesiology and Exercise Science.
In 2012, he graduated Cum Laude with a Doctor of Chiropractic degree from Life University in Marietta, Georgia. He has been practicing chiropractic for over 8 years. He enjoys playing golf, paddle boarding, and spending time with his children and Chesapeake Bay Retriever, Arnie.
Chiropractor
Sharon Der-Graux D.C.
Chiropractic Assistant
Tori K.
Chiropractic Assistant
Candice W.
OFFICE HOURS
---
Monday
9:00am - 12:00pm
3:00pm - 5:30pm
---
Tuesday
11:00am - 5:30pm
---
Wednesday
9:00am - 12:00pm
3:00pm - 5:30pm
---
Thursday
11:00am - 5:30pm
---
Friday
9:00am - 1:30pm
---
Saturday & Sunday
Closed