Chiropractor Bowie MD
ADIO Specific Chiropractic
For over 20 years, ADIO Specific Chiropractic has been a family chiropractor in Bowie and beyond. Our patients, ranging from newborns to the elderly, have experienced life-changing results with our specialized techniques. Our mission is to help you improve the quality of your life without the use of drugs or surgery. We are dedicated to creating a community that understands that the maintenance of health is superior to the treatment of disease.
Every ache, pain, and symptom you experience acts as a warning sign letting you know your body is under stress. Many choose to either ignore the pain or cover it up with ointments and pain relievers. This may lead an individual to think they are okay when in fact their body is breaking down, eventually leading to possible permanent soft tissue, osteological or postural damage.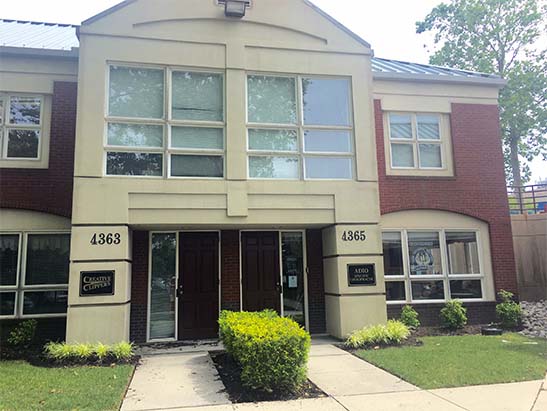 Why Choose Our Clinic for Care?
We have the years of experience, the expertise, and the knowledge to help you get well and continue to stay well. If you are in the Bowie, Crofton, Mitchellville, Woodmore, Upper Marlboro or surrounding areas and have questions about what ADIO Specific Chiropractic can do for you, please do not hesitate to contact us. Our friendly staff is looking forward to working with you every step of the way as you take the journey to improved health with the best Chiropractic care! We are easily accessible from Route 50, located across from the Bowie Town Center and Regal Movie Theater on Northview Drive in Bowie, Maryland. For your convenience, we offer evening appointments.
Welcome to ADIO Specific Chiropractic
Most major insurances cover Chiropractic in Bowie. During your complimentary consultation, we will verify your benefits and let you know exactly what your fees are BEFORE we provide any services. Here is a shortlist of just some of the most popular plans we accept.

Please contact our office if you do not see your insurance provider listed.
NO INSURANCE…NO worries!
With the rise of higher deductibles and lower coverage, we have developed affordable plans so that our patients can afford the care that they need. Although the majority of our patients do have insurance, they find that our plans offer a better value.
What's holding you back from feeling like the best version of yourself?
Maybe you have heard that chiropractic care is expensive? Many insurance companies cover Chiropractic because they have statistically quantified the benefits of Chiropractic care versus drugs and surgery. At ADIO Specific Chiropractic, we understand the importance of a healthy spine and have affordable plans for our patients.
Perhaps you think that Chiropractic is not effective? Millions of people have benefited from regular Chiropractic care, including Arnold Schwarzenegger, Tiger Woods, Lance Armstrong, Christy Brinkley, Emmit Smith, Joe Montana, Tom Brady, and many others. We have tremendous results and even if you have tried Chiropractic, give our friendly office a call to see how we can help you.
Many people in Bowie dismiss chiropractic as being something only for back pain, but chiropractic treatment can be used to treat a wide variety of physical issues, such as migraines and headaches, chronic pain, carpal tunnel, pain due to injury or muscle strain, and much more. At ADIO Specific Chiropractic our chiropractic team is ready to meet with you to discuss your needs. We will help to design a program that is right for you. We look forward to meeting you.
chiropractic care for a better lifestyle